Set Multiple Email Recipients in WordPress Forms
In ez Form Calculator for WordPress, it is possible to send emails to different email recipients depending on an element's value (aka email routing). You can configure conditional email routing to all calculation elements.
Example: emails should be routed to 3 different recipients depending on the dropdown value. The dropdown element has 3 options with ID 1, 2 and 3 assigned. In the dropdown element, go to the conditional section and set the conditions up like in the image below: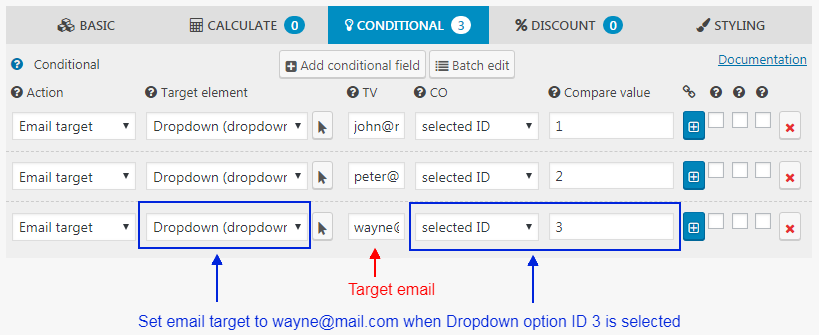 Enter the target email addresses in the "TV" (target value) columns. When the first option of the dropdown selected, the submission email will be sent to john@mail.com. If the second option is selected, the email target will be peter@mail.com and wayne@mail.com for the third selected option.