EZ Form Calculator features conditional form fields, i.e. show certain fields when certain values are selected.
Below is a screenshot from the "Conditional Example" template that comes with the plugin. This shows a basic conditional field that switches between two elements.
AC (action): either show or hide the following element
TE (target element): target element which should be shown or hidden
CO (conditional operator): math operator for the next field. If you choose the operator "Between", make sure to use the following syntax for the field CV: 10:100 (min:max, the colon is used as separator).
CV (conditional value): the value of this element required to perform the relevant action (AC)
CT (conditional toggle): whether the opposite action should be performed when this conditional requirement is not met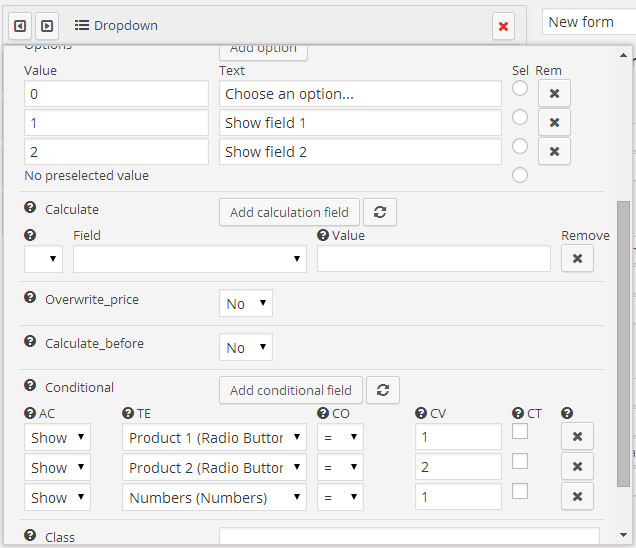 ---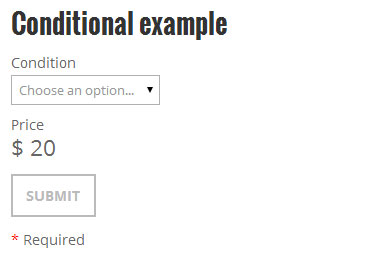 Since no value (or value 0) is selected, Products 1 and 2 are hidden.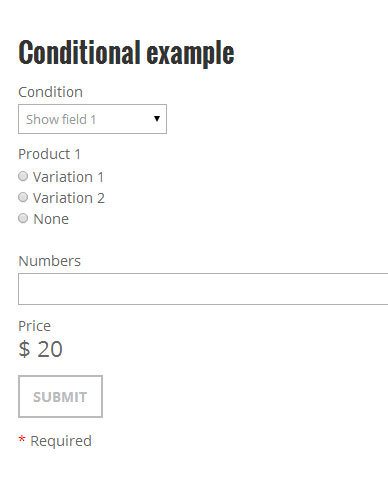 Value 1 was selected, thus the elements "Product 1" and "Numbers" are shown because the CV (conditional value) requirement is met.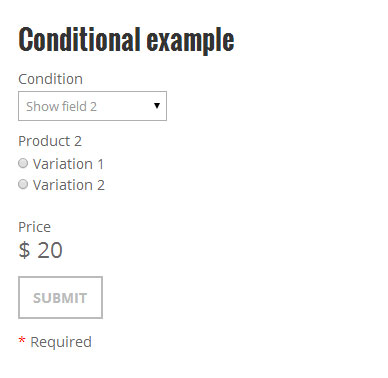 Value 2 was selected so "Product 2" is shown. Subsequently, "Product 1" and "Numbers" are hidden. If you still want them to be shown and not be hidden automatically, check the fields "CT" in the relevant conditional rows.